Welcome to our web site. Please take a look around, then give us a call for further details about our building and home improvement services and how we can best serve you. We look forward to working with you.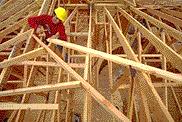 Want to get a rough

estimate of what your

project might cost?

J

ust use the link above and be connected to a cost calculator that will provide you with an incredibly accurate idea of what you might have to spend on your project.

But keep in mind; Actual costs may differ from those derived using this software, because of site specific project issues, though this is a fairly accurate portrayal of cost, each job has its own conditions and variables that require a professional estimate to come to a final figure

Great Article
Home Images Inc is a home improvement company providing everything from interior remodels to complete houses. Most of our work is custom additions.

Area Served:
Bel air, Maryland, including Harford and surrounding counties.
Our work is of consistently high quality.

Frank Leinbach
I am the owner of Home Images Inc and have been building and remodeling since 1967. I have done everything from building furniture up to and including custom designed homes. I will build from your plans, or using state of the art computer aided software, design a plan just for you. Please browse through our web site and see the many projects we've completed. Once your satisfied we have the qualifications your looking for click here for contact information and I will personally respond within 24 hours.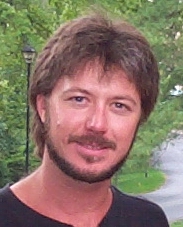 Chris
Chris started working for Home Images in 1995, part time at first but it wasn't long before he left his previous job of 12 years as a production framer and joined Home Images full time. As a framer of 12 years he built the structure of more houses and townhouses in the Harford County area then he can remember. There is no job to large or small for Chris not to take the utmost care in making sure that it is completed as specified and to your complete satisfaction.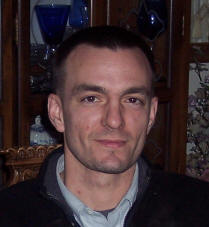 Mike
Mike, my son has had experience working with me since his early teens. By the age of 19 he framed, sided and trimmed 2 houses pretty much on his own. For the next 10 years he worked for himself as a sub contractor. During this time he got to work on some unusual structures, such as one of the 2 roller coasters at Six Flags amusement park in Largo, MD He also gained experience in working with nearly every type of roofing material since he installed most of the roof's in the park. Each one using a different style roofing material. Mike is very meticulous and will not leave a job until you are completely satisfied.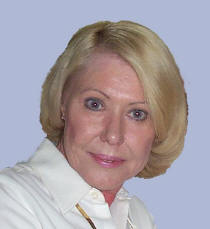 Linda
To describe Linda's qualifications and qualities would take volumes of space and far more time then is possible using this forum. But Linda is Home Images office manager, Chris's mother, and my lovely wife.
This page was last updated on 11/17/06.